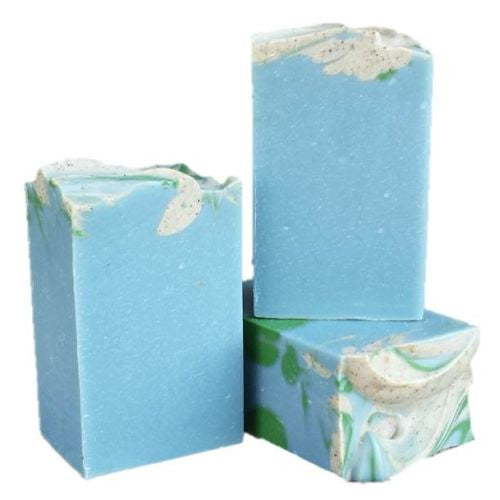 $ 8.00
Pacific Blue Soap
The sea. It beckons to us all. The salty air, the cry of gulls overhead, the crash of the surf, sand between the toes. How does one capture all that in a bar of soap? No easy task, but we're on it. We're native west coast beach babies, salt water is in our veins. Our essential oil blend includes rosemary, lavender, lemongrass, and sweet mint. Whether you are east or west coast, this bar will take you back to the beach, without getting sand in your car.
Details:
Long lasting 5 ounce bar
Dimensions: 2" x 1.5" x 3.25"
Naturally scented and colored
Ingredients: Olive oil, coconut oil, sustainable palm oil, water, rice bran oil, sodium hydroxide, fair trade shea butter, natural essential oils, sea kelp.