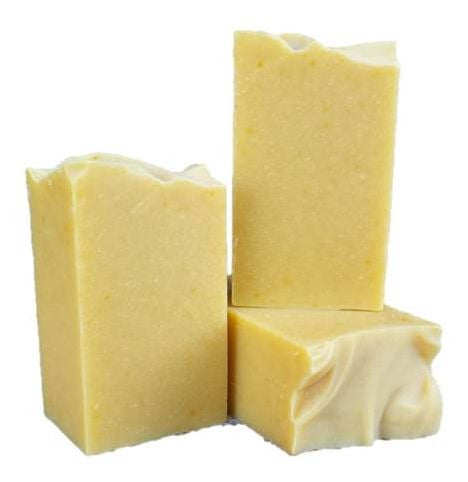 $ 8.00
Lemon Buttermilk Soap
We're going to go back to when the San Francisco bay area was flush with citrus orchards.  Let's gather some ripe fruit to make fresh squeezed lemonade and share a tall frosty glass on a warm summer day. This soap was created to reminisce of days gone by. The buttermilk is added to help eradicate dry flakey skin, plus it just goes well with lemon. The citrus orchards are long gone, but we've always got the soap.
Details:
Long lasting 5 ounce bar
Dimensions: 2" x 1.5" x 3.25"
Naturally scented and colored
Ingredients: Olive oil, coconut oil, sustainable palm oil, water, rice bran oil, sodium hydroxide, fair trade shea butter, natural essential oils, buttermilk.