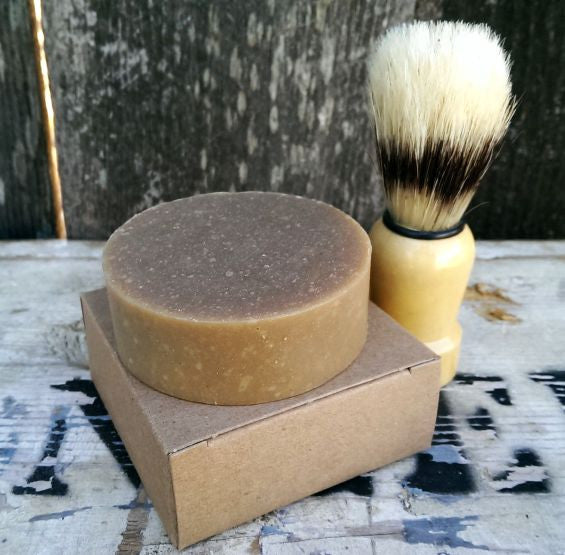 $ 9.00
Woods + Ale Shaving Soap
Superb American craft beer, that's what this shaving soap is all about. Locally brewed dark ale, briming with notes of vanilla, combined with various arromatic cedarwood essential oils, this one is sure to please that outdoorsy type. Why use beer in soap? Beer has ingredients in it that are very beneficial to your skin and hair. Hops are known to soothe irritated skin, they contain polyphenols which act as an antibacterial agent and they also contain skin softening amino acids. So, cheers!
Details:
Long lasting 3 ounce bar
Dimensions: 3" round x 1" 
Naturally scented and colored
Ingredients: Olive oil, coconut oil, sustainable palm oil, water, rice bran oil, sodium hydroxide, castor oil, fair trade shea butter, natural essential oils, dark ale, irish moss.