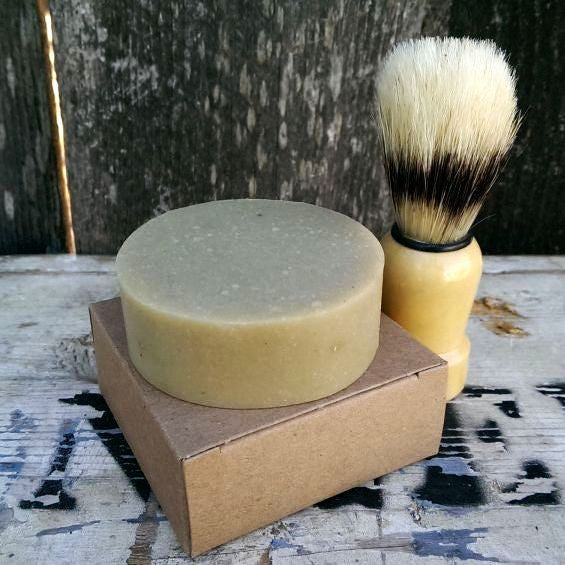 $ 9.00
Lime + Aloe Shaving Soap
For those who are partial to traditional shaving scents, this one is a classic. Lime and vetiver essential oils added to our shaving soap base with aloe vera juice. Dubbed by the ancient Egyptians as the "plant of immortality", aloe contains antioxidants including, beta carotene, vitamin C and E that can help improve the skin's natural firmness and keep the skin hydrated. Aloe also has healing properties that can treat small cuts caused by shaving.
Details:
Long lasting 3 ounce bar
Dimensions: 3" round x 1" 
Naturally scented and colored
Ingredients: Olive oil, coconut oil, sustainable palm oil, water, rice bran oil, sodium hydroxide, castor oil, fair trade shea butter, natural essential oils, aloe, irish moss.