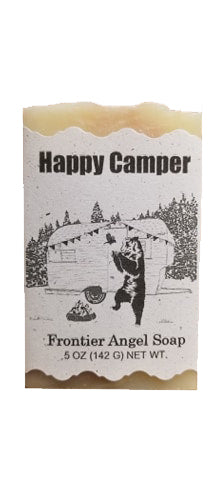 $ 8.00
Happy Camper Soap
The essential oil blend used in Happy Camper soap has been a favorite of mine for over 20 years for lifting spirits! We had the most fun collaborating on the image of this bar! Enjoy this lovely citrusy blend at home or in the field.
Details:
Long lasting 5 ounce bar
Dimensions: 2" x 1.5" x 3.25"
Naturally scented and colored
Ingredients: Olive oil, coconut oil, sustainable palm oil, water, rice bran oil, sodium hydroxide, fair trade shea butter, natural essential oils, tumeric and pink clay.